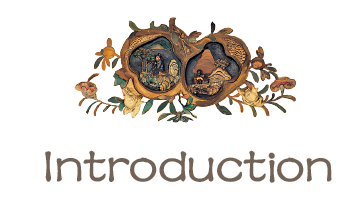 In traditional agricultural society, temple fair would include worshipping services as well as a variety of folklore shows. Common people loved to attend such event, because it helps to express their sincere thanks to gods, also because of the festive atmosphere.
Traditionally, Baoan Temple's Baosheng Emperor's birthday is the major festivity for locals.In 1994 (year 83 of ROC), Baoan added some modern, humanistic spirits and cultural vigor to this traditional temple fair; hence the "Baosheng Cultural Festival" was launched.
With the deity parading and inspecting the neighborhood streets, the spiritual powers will "bring peace to the community."
Baoan Temple's parade is held on the 14th day of the 3rd moon –the eve of Baosheng Emperor's birthday. In the morning, there is a contest of folklore sports on Baoan's grounds. At 1 pm, with point messengers, earth gods and flag wagonsheading the parade, bands from various temples, guardsmen and Yi-zhen (flower wagons and folklore performing squads) performers would proceed one by one and begin to put up a performance for birthday celebration. The procession then departs from Baoan's front door; the colorful, winding parade lineup looks very splendid.
The routing of each year's parade is similar and pretty much covers the entire Dalongdong and Dadaocheng neighborhood. When the procession passes by temples, the latter would give their welcome in the form of fire-crackers. When paying tributes to the parading deities, some temples would play bells and drums simultaneously.
The parade team usually does not return to Baoan until dusk. All Baosheng deities are then sent back to their seats. This concludes the parade. What comes next is bound to cause more exciting moments –"Releasing Fire Lions."
"Yi-zhen" is the combination of yi-ge and zhen-tou, which are indispensable parts of folklore performances at temple fairs.
"Yige" is also called "shiyi-ge (poetic pavilion)" or "Flower Wagon;" the carriage would carry a pavilion loaded with folklore figures.
"Zhen-tou" means folklore performing squads, which come in several genres –religion, music, amusement and skit.
At temple-fair time, other worshipping groups and temple members also are invited to join the festivity. Such set-up not only shows their gratitude toward gods, but also provides opportunities for unofficial competitions. Thanks to these activities, many customs and rituals get to be preserved and carried on.
By way of public participation, Taiwan's traditional folk operas have helped to express people's passions and solidify sub-ethnic identities. Baoan Temple's annual series of surname theater-opera performance has done just that for Tung-an folks in Dalongdong.
However, due to the city's rapid development, Dalongdong has become an older neighborhood. Due to a number of moving-out migrants and new-coming residents, the lineage organization was breaking apart gradually. Therefore, the surname series no longer carries that time-honored cultural characteristic.
Nowadays, the bustling surname series at "Baosheng Cultural Festival" has been given new, cultural appearance which belongs in this modern society. Its expanded repertoire now includes Taiwanese puppet show, kaoka show, Taiwanese opera, peikuan (the northern school of ancient Chinese music of wind instrument) opera, and peikuan-and-nankuan (the southern school of ancient Chinese music of wind instrument) ensemble. Participating groups come into three categories: professional troupes, Baoan Temple's own clubs, and art-student groups. Such diversity has definitely gone beyond the traditional "Surname" make-up.
The 15th day of the 3rd moon is Baosheng Emperor's sacred date of birth. Baoan Temple would celebrate the day by way of the traditional, three worshipping services.
The ceremony is solemn and stately. Its sequence is as follows: beating the first round of drum, welcoming the deities, singing the ode to Baosheng Emperor's miracles, and gazing at the burner that burns the congratulatory messages.
We always invite superiors and government officials to attend this ceremony and offer incense.
In order to promote the temple as a tourist attraction and arouse people's interests in regional folk arts, Baoan Temple offers "Guided Tour of the Historic Site" during "Baosheng Cultural Festival."
Such activity has been widely welcomed. Other than the guided tours on weekends and holidays, any organization (e.g. government organizations, social communities, religious organizations, and schools) can make arrangement and visit Baoan. Through guided tours, visitors will find themselves being linked with the history as well as the forefathers; they will also learn to appreciate and respect the precious values of religious arts.
To commemorate Baosheng Emperor the medicine god, Baosheng Cultural Festival holds free Chinese-medicine clinics and seminars, as well as exhibitions of related cultural items and medicinal herbs.
This event very much hands down Baosheng Emperor's spirit of curing people. With modern scientific attitude and methods, it not only presents the essence of Baoan's belief, but also preserves and glorifies traditional medicines.
With the hope of showing more people the looks of Baoan Temple, we had sponsored photo contest that features Baoan. We then asked experts to select the best photos and displayed them at Baosheng Cultural Festival. This event was able to meet a number of goals such as promoting architectural arts and attracting photographers' attention. Our working with the media also paid off in giving very good publicity to Baoan Temple and "Baosheng Cultural Festival." Baosheng Cultural Festival has since seen several photo contests for the coming years.
For the purpose of laying the foundation for folk-culture education, in 1994's (year 83 of ROC) "Baosheng Cultural Festival" we held the second drawing contest for children. With Baosheng Cultural Festival's activities as a theme, participating young artists depict their impression and imagination. Children are encouraged to be concerned about folk culture; they also get to improve their esthetic sense and ability in artistic appreciation, as well as enriching their leisure life.
This event, so far, has been held in each and every "Baosheng Cultural Festival."
In addition to the bustling parade, Baoan Temple also holds quiet event as seen in an antique show.
The contents of our exhibition are mostly from Baoan Temple's own collection, which includes items that were weeded out by the recent restoration project and all kinds of old, ritual objects. For example, a wood-carved dragon head dated back to Ching Dynasty's Chia-ching era, eaves holder with bird-flower pattern, double-dragon blue porcelain vase, wine jar, eight-diagram incense burner, Baosheng Emperor's imperial robe, burner with dragon ears, square tripod, candle stand, old account books from the Taisho period, etc.
The last yet best show of "Baosheng Cultural Festival" is the "fire-walking" ritual on Baosheng Emperor's sacred birthday.
Baoan Temple's fire-walking ritual has been around for many years; it is about the only religious custom in the greater Taipei area, having preserved the Tung-an home-country characteristics. With no intention to make itself a tourist attraction, Baoan Temple changed nothing about the old way. Actually, we have kept the flow of this 100-year-old ritual when it comes to the spirit-possession and time-checking prior to the fire walking, parading of the grand procession, and arranging the firewood as the spirits would dictate.
Generally speaking, the roots of Baoan Temple's "Baosheng Cultural Festival" basically come from traditional beliefs and rituals. We have then added some new, cultural elements and converted the event into a festival that features religion, culture, sightseeing, and folklore. No wonder it has become a yearly blockbuster for the neighborhood and for northern Taiwan.